About Mosaic Infusion Solutions
The healthcare services market is expanding rapidly and is driven by increasing healthcare costs that are moving patients into the most cost-effective delivery settings. Other contributing factors are:
a growing bio-pharmaceutical pipeline of infusible and injectable medications
an aging population
the recent addition of a Medicare benefit for these products and services.
What are Specialty Infusion Centers?
Specialty infusion therapy services primarily involve the intravenous administration of medications in a controlled environment by a staff of highly trained Board-Certified Nurse Practitioners and Infusion Registered Nurses. Patients can receive treatment for a wide range of acute and chronic health conditions such as infections, auto-immune illnesses, pain, multiple sclerosis, hemophilia, asthma, osteoporosis and nutritional deficiencies.
These drugs do not fit into the retail drug distribution model as they are high cost, may need special handling and require extensive patient training and/or administration by a licensed clinician. Patients are generally referred to specialty infusion centers by physicians, hospital discharge planners, home-health agencies and managed care organizations.
Tammy Beltinck, RN, MSN, FNP-BC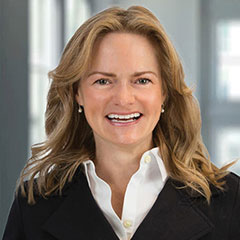 Job Title: Nurse Practitioner
Tammy brings over 20 years of experience as a Nurse Practitioner with expertise spanning hospital medicine, cardiology, radiology, and general surgery giving her uncommon width and breadth of knowledge in her field. Working in both inpatient and outpatient settings, with responsibilities in caring for patients across multiple disciplines, has been key in providing patients the best of care. The ability to provide strong communication channels among providers from these various groups is key in delivering continuity in complex patient scenarios.
Tammy has also been recognized by the Colorado Nightingale Society as a nominee due to her leadership and transformation of operational and quality improvement standards at a local hospital. Additionally, she has also been recognized as a 2019 top nurse in Denver by the International Nurses Association; published by Worldwide Leaders in Healthcare.
Tammy manages the care of the patients in the Ambulatory Infusion Center providing patient assessments, infusions and patient education. She collaborates with community physicians on additional infusion orders and care required for patients and provides follow up documentation to their physicians while they are under our care in the Ambulatory Infusion Center.
Svetlana Polyakova, RN, MSN, FNP-B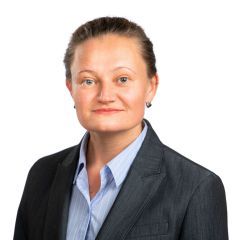 Job Title: Nurse Practitioner
Svetlana is a Family Nurse Practitioner with creative and positive approach to communication and problem solving. She completed her Bachelor of Science in Nursing at Excelsior College in Albany, NY and then earned her Master of Science in Nursing at SUNY Downstate University in New York, NY. She holds national board certification with the American Nurses Credentialing Center (ANCC) as a Family Nurse Practitioner. In 2015 and 2016 Svetlana received the Trailblazer Award and Nurse of the Year Award.
Svetlana brings more than 15 years of Critical Care experience working in Intensive Care Unit, Interventional Radiology, Cardiac Cath lab, and Rapid Response Team. While working in Primary Care and Internal medicine, she provided expertise in clinical care to patients with complicated chronic health problems and improved continuity of patient care.
In the Ambulatory Infusion Center, Svetlana serves as the resource patients go to for ongoing care information and counseling, and she provides guidance for patients with complicated medical conditions. Svetlana is responsible for providing comprehensive assessments of patients receiving infusions, maintaining accurate and current patient records, and scheduling and administering follow‐up appointments. As a member of the Nursing Team she coordinates services with patients' providers and assures that patients receive excellent care.